For a while capital of Christendom in the Middle Ages, Avignon has preserved an exceptional cultural inheritance from its History, and a large part of this is listed by UNESCO as World Heritage sites :
the Palais des Papes and the Pont d'Avignon but also the large square in front of the Palais with the baroque façade of the Exchange, the Museum of the Petit Palais and the Avignon Cathedral, Notre-Dame des Doms, as well as the stretch of ramparts that run from the Garden of Les Doms to the bridge.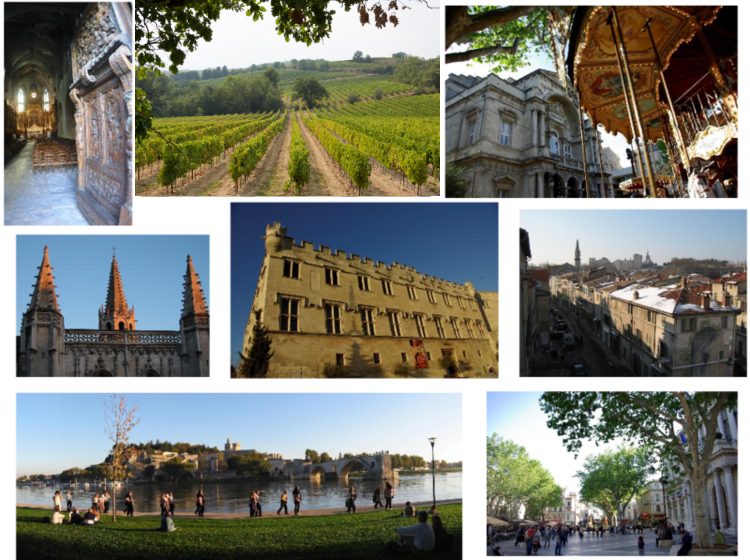 For more specific recommendations, we recommend you the website of the tourist office.
Finally, would you choose to couple your stay at INOC with a few days in the heart of Provence, there are lots of different possibilities, see for instance the following leaflet (in French).